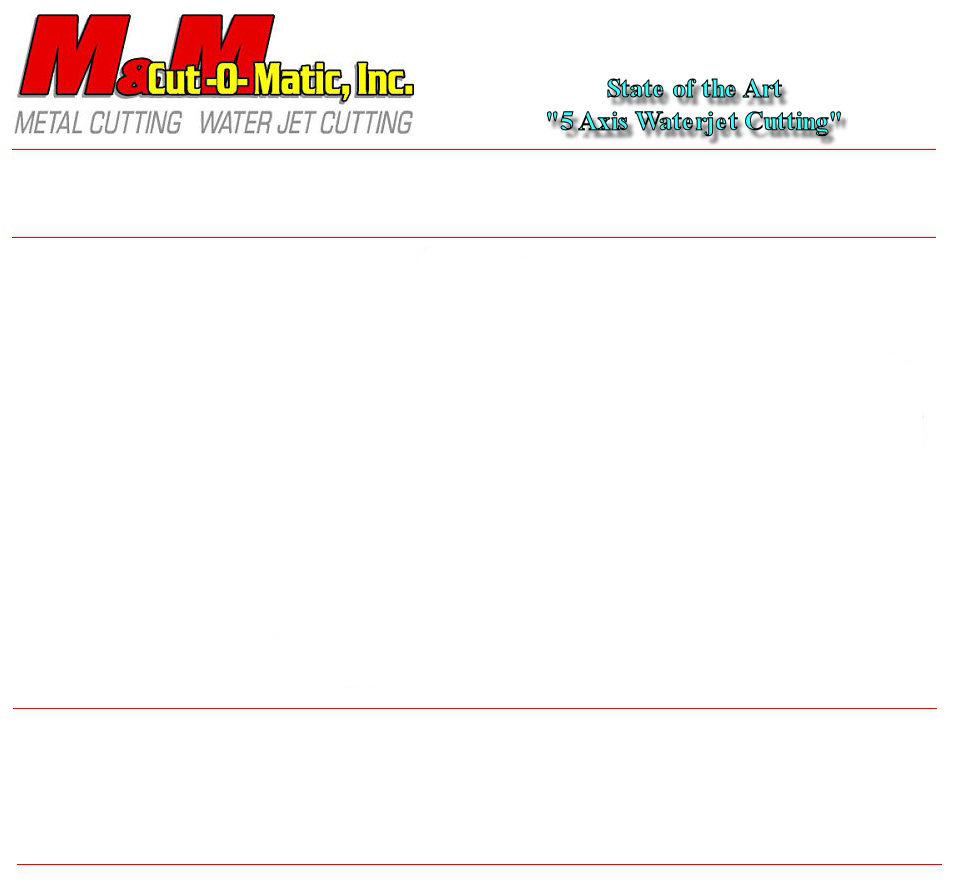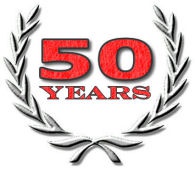 Serving Los Angeles, Orange County, Riverside County & San Bernadino County.
Pickup & Delivery Service Available. Call
562-869-9629
For Details.

History of M & M Cuto-O-Matic, Water Jet Cutting
Located in Downey, California, M & M CUT-O-MATIC was established in 1962 by Mel & Charlotte Martin.

Throughout the years, we have continuously updated our equipment to provide our customers with quality and cost efficient cutting services.

In the 1970's our company went from three coldsaws to purchasing three new bandsaws.
Again in the 1980's M&M Cut-O-Matic upgraded and purchased six more new bandsaws.
In the 1990's we expanded and got into plate sawing with three new Amadas.

Continuing to grow in 2003, M & M Cut-O-Matic purchased their first waterjet machine.
To this day, three generations of the Martin family continue providing quality cutting services
for our customers, which has become the standard for this Family Owned and Operated Business since 1962.

2017 M & M Cutomatic, Inc. All rights reserved.

Serving the following industries: Aerospace - Oilfield – Military – Industrial Sheet Metal Fabrication Job Shops – Medical - Automotive & Motorcycle – Maintenance & Repair Shops – Machine Shops – Tool & Die Makers – Architectural Solutions - Tile, Marble and Stone Medallions & Flooring - Sign Making

Phone: 562-869-9629

Fax: 562-861-5454

Content

9316 Washburn Road - Downey, California 90242
Phone: 562-869-9629