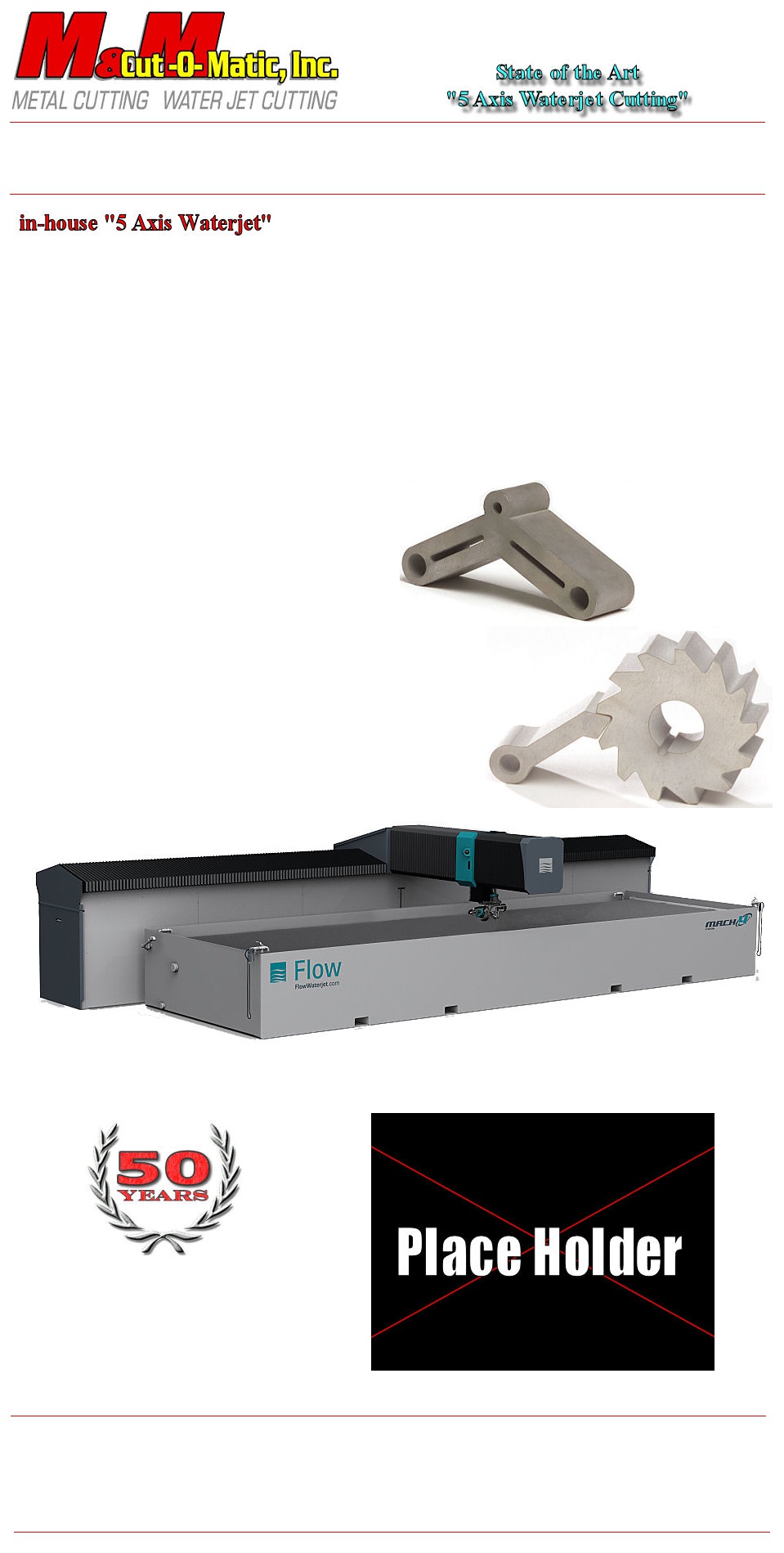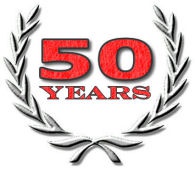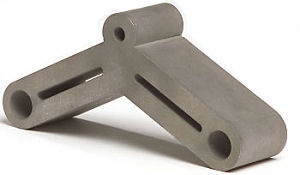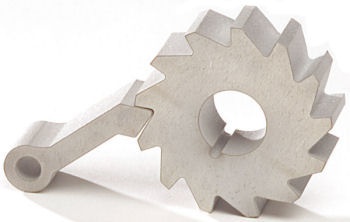 Serving Los Angeles, Orange County, Riverside County & San Bernadino County.
Pickup & Delivery Service Available. Call
562-869-9629
For Details.

Metal Fabrication Los Angeles
M & M Cutomatic utilizes Flow's 5 Axis Mach 4 Series which is the forefront of waterjet technology with the most advanced capabilties offered in the waterjet industry.

M & M Cutomatic's investment in this technology allows us to cut faster, lower your costs, and increase production for our clients.

And, our advanced Dynamic Waterjet® XD allows us to produce the most accurate parts faster with bevels or in 3D.


Waterjet Features
Dynamic Waterjet
® XD - for faster more accurate bevel and 3D cutting

Laser Edge Finder
- allows us to precisely position the waterjet at an exact position on the workpiece being cut.


2014 M & M Cutomatic, Inc. All rights reserved.

Serving the following industries: Aerospace - Oilfield – Military – Industrial Sheet Metal Fabrication Job Shops – Medical - Automotive & Motorcycle – Maintenance & Repair Shops – Machine Shops – Tool & Die Makers – Architectural Solutions - Tile, Marble and Stone Medallions & Flooring - Sign Making

Call us today

and
experience what
"52 Years" & three generations of family cutting experience
can do for you!!!

Phone: 562-869-9629

Fax: 562-861-5454

Waterjet Cutting Capabilities
Prototype to Production-Short & Long Runs
Complex Unique Shapes
Quick turn-around of waterjet cut parts
Low-cost prototypes with accuracy
No tooling lead times
Full CNC, CAD, and CAM abilities
Waterjet cutting .015" to 6.0" material thickness
83" x 240" working area
Dynamic Bevel Control-Straight Cuts
Excellent for Pre-Machining
87000 psi- High Pressure - Low Cost
Matching accuracy of +/-.005"

Content

9316 Washburn Road - Downey, California 90242
Phone: 562-869-9629